Share this: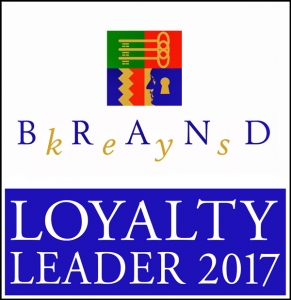 Brand Keys just released its 2017 Loyalty Leaders List, an extraordinarily comprehensive and insightful, cross-category perspective of today's loyalty brandscape.
So here's a question for you. Which brand do you think was #1?
Customers named one brand in three different categories that ended up in the top-10.
Another brand showed up four times in the top-25.
Only two beverage brands made the top-20, which was also true of two automotive brands
Seven new brands showed up in this year's top-100.
Check out how well you know your brands and customers, and view the complete 2017 Top 100 Loyalty leaders list here.
For those of you planning for 2018, our 22nd annual Customer Loyalty Engagement Index (CLEI) will be fielded again this January, with results available before the Super Bowl.
More than 50,000 consumers (M/W, 16-65) will assess 1,000 B2C and B2B brands in over 100 categories. The metrics correlate with consumer behavior and brand profitability at levels of 0.85+. You (and your competitors) are probably already included, but your absence is easily remedied!
For more information about signing your brand up for our independently-validated, emotionally-based insights, and to include your brand in the 2018 CLEI, give Leigh Benatar a call (212-532-6028) or email him (leighb@brandkeys.com). He can answer any of your questions.
Particularly the ones related to making your brand #1 in your category.
---
Find out more about what makes customer loyalty happen and how Brand Keys metrics is able to predict future consumer behavior: brandkeys.com. Visit our YouTube channel to learn more about Brand Keys methodology, applications and case studies.
Share this: