Share this: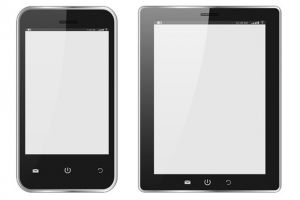 If you're reading this commentary on a tablet, you're apparently in a group that's actually growing smaller! The worldwide tablet market declined this year about 8% YOY. Why do you think that might at be?
Well, according to our Customer Loyalty Engagement Index here are the four drivers for brand engagement in the Tablet category:
Brand and Brand Value,
Innovation,
Display Quality & Battery Life, and
Connectivity & Functionality.
And when it comes to best meeting expectations consumers hold for each of those category drivers (aggregated into their "Ideal Tablet"), here's how consumers rank the major brands:
Apple
Samsung
Amazon / Asus
Lenovo
Acer
Microsoft
Google
Toshiba
Sony
Dell
Today, though, expectations move at the speed of the consumer, and larger smartphones haven't improved things for the tablet industry, and might just be the reason for the Tablet Category slowdown. On the basis of consumer expectations and brand assessments in both the Tablet and Smartphone categories, we came up with 5 reasons the smartphone is (currently) better than a tablet:
You can read everything you want comfortably on a 6-inch smartphone screen.
You get better battery life with a smartphone.
More apps. Or at the very least, apps show up first for smartphones then, maybe, for tablets.
Better, more convenient cameras.
Right now most web pages are mainly optimized for desktop and smartphone. Tablets not so much!
Even with the decline in shipments Apple and Samsung still account for nearly 42% of the market. And even with high degrees of innovation missing in this year's offerings, but with competitors producing larger tablets at smaller prices and a new assortment of 2-in-1 offerings, this is still a rivalry worth watching.
Five years ago our predictive engagement metrics offered up the concept of a "phablet," something halfway between a phone and a tablet. OK, not the greatest name in the world, but a damn good concept whose time (size, apps, and cameras) have apparently come!
---
Find out more about what makes customer loyalty happen and how Brand Keys metrics is able to predict future consumer behavior: brandkeys.com. Visit our YouTube channel to learn more about Brand Keys methodology, applications and case studies.
Share this: