Share this: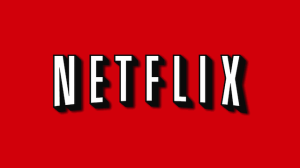 Netflix posted a 24% sales gain with a subscriber base of over 60 million users Wednesday, with attendant revenue growth just shy of last quarter's 26%. Some of that -2% has to do with "currency-related transactional losses with the strength of the U.S. dollar affecting international revenue.
What we know for sure is Netflix was again #1 in the Streaming Video category, as measured by the Customer Loyalty Engagement Index, a predictive leading-indicator of positive consumer behavior toward a brand. As the metrics are predictive of that favorable consumer behavior – in some cases 12 to 18 months ahead of earnings reports – we weren't surprised to see that Netflix had added nearly 5 million new subscribers in the last quarter, outpacing the previous quarter, for a grand total of 62.3 million members worldwide. If it helps to picture what a subscriber base like that looks like, think pretty much the entire population of the United Kingdom.
None of this came as a surprise since emotional engagement and loyalty metrics always play out in the marketplace, and Netflix has been managing to exceed customer expectations for a while now on virtually all the drivers of loyalty and engagement, like connectivity and viewing options or fees, with the most important having to do with "a wide range of original entertainment," the critical and resonating engagement value being "original." Currently, rankings for the category look like this:
Netflix
Amazon
Google Play / Hulu / iTunes
Crackle / YouTube
Vimeo / Vudu
Veoh
Iwatchonline
Cinema Now
Blockbuster
HBO just released its standalone streaming video service – HBO Now, the non-customer version of their HBO Go – this month, but given the timing, it was not included in the January 2015 Customer Loyalty Engagement Index, although it will be included the 4th Quarter Loyalty Leaders Listing, so we'll see whether subscribers tune in to the new offering at a price higher than Netflix's. That said, while Netflix is doing very well, HBO isn't sweating just yet. HBO currently has 140 million subscribers.
About the population of Russia.
---
Find out more about what makes customer loyalty happen and how Brand Keys metrics is able to predict future consumer behavior: brandkeys.com. Visit our YouTube channel to learn more about Brand Keys methodology, applications and case studies.
Share this: