Share this: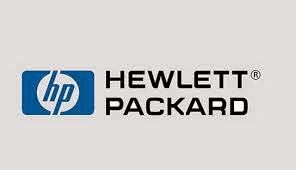 Three years ago Meg Whitman, CEO of Hewlett Packard, instituted a new turn-around attempt in the form of a new line of printers. More precisely, multi-functional printers (MFP's). At the time of that announcement, H-P ranked 5th of 5 major brands we tracked in the MFP category and HP stock was at a ten-year low. In the spirit of fairness we did mention at the time that H-P was the largest printer maker in the world, but only if you counted number of "units." It had only a miniscule share of the then-burgeoning MFP market.
At the time Ms. Whitman noted, "We haven't had a new product lineup in seven years" and her plan to fix the brand so it was seen as innovative. Well, that and cost-controls and cutting nearly 30,000 jobs. Oh, and an announcement that they were going to come out with a smartphone. No, seriously, a smartphone. They had spent $1.2 billion dollars to acquire Palm, and debacle or not, consumers had apparently been crying for an H-P smartphone for a while [Editor: insert emoticon for sarcasm here], so why not? Currently the word on the street is that their "Slate" 6 & 7 will be introduced in India first this year.
In the meantime on this continent Meg "Together-we-are-stronger" (her quote in 10/11) Whitman, is suggesting a different strategy three years later, to wit: "Being nimble is the path to winning." Well, being nimble is good, especially in a world where consumer expectations move at the speed of, well, the consumer, so having a company and brand that is deft and agile is an advantage.
So, to that end, H-P announced that the company is going to split into two smaller pieces. H-P will continue as the printing and computer part of the business, serving the consumer, and Hewlett-Packard Enterprises will sell services like data-storage and consulting and products like servers to large businesses. Now you may not agree with Ms. Whitman, but you have to admire her grit, because they really have to do something! Both revenue and earnings are down again, and how long will the U.S. market wait for a new tablet-like smartphone!?
According to the current Customer Loyalty Engagement Index (whose rankings, by the way, correlate very, very highly with positive consumer behavior toward brands and, axiomatically, with sales and profits, and whose 2014 Loyalty Leaders List will be released next week) H-P is now rated 3rd of 10 brands in the MFP printer category – where they're up against leaders like Konica Minolta and Canon. It's worth noting that they were tied for 1st place this past January. H-P is ranked 7th (of 12) in the computer category, against juggernauts like Apple and Samsung and price killers like Lenovo. We don't currently measure hardware platforms and converged systems, but you have to expect that Cisco will have something to say about a new competitor. And as to smartphones. . .
So you'd think that having smaller, more agile operating units would help to meet shifting consumer needs and expectations. It worked OK for eBay and PayPal. But to be frank, those brands were really seen as separate categories and brands by consumers to begin with. They were also rated #1 in their respective categories in the Customer Loyalty Engagement Index, so if splitting H-P doesn't seem as graceful and seamless as that kind of brand disengagement you're not alone in that.
One question raised by industry analysts about this decision is, "will a slimmed down H-P become a stronger, more profitable company?" But in what's become a no-one-size-fits-all-world, the real question should be, "will consumers – B2C and B2B – decide to remain engaged with the brand in its new incarnation?" It's worth remembering that for sure if they don't, H-P's engagement number won't be the only thing that will continue to go down.
Time will tell, but it's also worth remembering the old marketing maxim, "Bad decisions made with good intensions are still bad decisions."
---
Find out more about what makes customer loyalty happen and how Brand Keys metrics is able to predict future consumer behavior: brandkeys.com. Visit our YouTube channel to learn more about Brand Keys methodology, applications and case studies.
Share this: