Share this: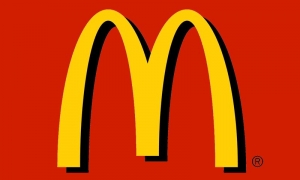 If you haven't heard, McDonald's hasn't been doing all that well. They haven't been doing all that well for some time now, and the company is going to close more U.S. restaurants this year than they open, something that hasn't happened in 45 years!
McDonald's announced they're closing 700 stores worldwide and starting in September they're eliminating 135 jobs at corporate headquarters in Oak Brook, IL and 90 other management roles in Asia and Europe. The store closings and job eliminations are part of CEO Steve Easterbrook's reorganizing efforts which, according to McDonald's spokespersons, is designed to "implement meaningful changes to reset (the) business." Well, job cuts and store closings might help the bottom line, but it won't "reset the business."
To do that you need to do something to help the brand! Demographics and associated core values of generational cohorts are why McDonald's is dong so badly. Consumers just aren't as loyal or engaged with the McDonald's brand anymore. And as loyalty is a leading-indicator of profitability, it isn't surprising that same store sales and associated profitability is down too.
Baby Boomers want better service, believe they deserve it, and are willing to pay for it! Gen Xers are looking for value-for-dollar but they want stuff fast too, and McDonald's cluttered, be-all-you-can-be menu has stymied that effort. Kiosks where consumers can move from super-sizing to customizing aren't likely to help. Yes, yes, Millennials like customized food, but they think about brands like McDonald's as "dollar food," the result of McDonald's long- habituated reliance on the "Dollar Menu." Deals still abound, and McDonald's is going to test offering breakfast throughout the day in an effort to boost sales.
Most recent brand engagement ranking of fast-food brands looks like this:
Burger King
Chic-fil-A
Wendy's
KFC
Taco Bell
Subway
Hardee's
Popeye's
McDonald's
Last month Mr. Easterbrook noted, "We have made meaningful progress since announcing the initial steps of McDonald's turnaround plan in early May, and while our 2Q results were disappointing, we are seeing early signs of momentum." Although it was reported that McDonald's same-store sales were -2% in 2Q'15 and that operating income fell 6%, so perhaps Mr. Easterbrook has a different definition of 'momentum.' Anyway, he said that he was "confident that we will create the transformation necessary for McDonald's to become a modern, progressive burger company delivering a contemporary restaurant experience."
We think that it's worth pointing out to Mr. Easterbrook that Panera's same-store sales were up nearly 5%, which is perhaps a better example of momentum. And there's a big difference between saying it, doing it, and having consumers believe you and behave positively towards you.
The McDonald's brand may be all over, and maybe not as all over as in years past, but you can't be all things to all consumers. You really do have to stand for something in the mind of the consumer. If you don't, loyalty for your brand is only going to move in one direction.
Down.
---
Find out more about what makes customer loyalty happen and how Brand Keys metrics is able to predict future consumer behavior: brandkeys.com. Visit our YouTube channel to learn more about Brand Keys methodology, applications and case studies.
Share this: