Dr. Robert K. Passikoff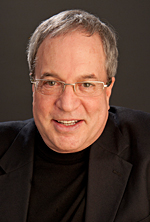 Robert Passikoff is Founder & President of Brand Keys, Inc. and a sought-after speaker and thought leader on engagement and loyalty.
Dr. Passikoff has 35 years of agency and client experience in all phases of strategic brand planning for a wide variety of B2B and B2C product and service categories. He has pioneered work in the area of loyalty and engagement, creating the Brand Keys Customer Loyalty Engagement Index®, the Brandweek Loyalty Leaders List, the Sports Fan Loyalty Index®, and the Women's Wear Daily Fashion Brand Engagement Index®.
His company has developed research and brand positioning programs for such diverse clients as ABC Television, Ann Taylor, Sears, Best Buy, KeySpan Energy, Citibank, Press-Enterprise, Samsung, Burger King, Cablevision, First USA, Toyota, American Express, AVIS, The NFL, L'Oreal, Apple, Shell Oil, Discover Financial, Neutrogena, OfficeMax, Points of Light Foundation, The New York Times, Eventive Marketing, Hakuhodo, Sunoco, The Body Shop, Liz Caliborne, Kellogg's, Wrigley, Wyeth Pharmaceuticals, XM Satellite Radio, MTV, and The Wall Street Journal office Network.
His first best-selling book, Predicting Market Success, provided marketers with a 21st century perspective on predictive loyalty metrics. His newest book (co-authored with Brand Keys' EVP of Global Brand Development, Amy Shea) The Certainty Principle: How to Guarantee Brand Profits in the Consumer Engagement Marketplace provides companies with a predictive approach to brand differentiation, Integrated Marketing, and engagement ROI.
In 2000, Brand Keys introduced Brand-to-Media Engagement metrics. This 21st Century media-planning tool allows advertisers to select the best medium to place their advertising, before spending their money. It does so by measuring the extent to which a particular media option will either enhance or detract from an advertised brand's image, awareness levels, and in-market sales. . . before they run their advertising. The model is currently being adapted to provide brands with cross-media usage effects that correlate to positive, in-market consumer behavior. In 2007 the Advertising Research Foundation presented Dr. Passikoff with their Research Innovator award for this work.
In past lives Dr. Passikoff served as VP, Director of Research for Citibank, EVP, Director of Consumer Perspectives at William Esty; and SVP, Planning Director for Cato Johnson/Y&R where he created their worldwide "Action Marketing" paradigm. His academic credentials include a Master's Degree in Communications Psychology from Oxford University and a Ph.D. from New York University.
Robert's impassioned, straight-shooting and profitability-correlated perspectives have found their way to virtually every major media outlet. In 2007 New York University's communication school declared Dr. Passikoff "the most-quoted brand consultant in the United States." Robert is currently a contributing editor for Brandweek and Media Daily News, a columnist for Chief Marketer and is a guest commentator for FOX Business News, CNN, Bloomberg TV, and MarketWatch. Currently he is a Guest Lecturer at Northwestern and Columbia Universities, and an Adjunct Associate Professor at New York University.